Aerofoam® Sport Mats are polyethylene rolls covered with a PE film, meant to maximize comfort when training on the ground at home or at the gym. The training mats are available in a range of different colors and sizes.
PRODUCT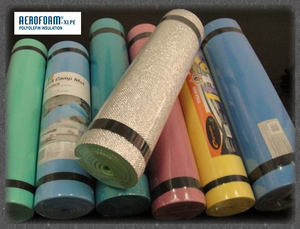 Material: chemically cross linked polyethylene
Density: 25 kg/m³ (foam core only)
Thickness: 10 mm
Width: 25"
Length: 77"
Color: grey / black / peach / yellow / blue/green / red
BENEFITS
PVC free material: non-toxic and environmental friendly
Lightweight and durable
Ultra comfort and non-slip
For more information please download the Aerofoam® Wall Impact Protection catalogue here.