Have you ever imagined walking on water? It's not magic anymore! Discover the impossible with our AeroFun water mats and experience a whole lot of fun activities including walking on water, running or even jumping! Our mats are designed to add a fun element as you relax and luxuriate with your near and dear ones.
Ideal for resorts, hotels and various commercial settings, AeroFun provides a complete range of water sports and leisure products, designed keeping in mind no-hassle weekends with utmost convenience. Splash into summer with your family and friends with AeroFun water mats. Made of high-quality closed cell foam, safe to use & easy to handle. The product is suitable to use for kids above the age of 3, under adult supervision. Waste no time & opt for our AeroFun water mats.
For more information, please download the Aerofun Water Mats catalogue below.
FUN MAT
Fun Mat for complete family and group
Made from high quality polyolefin foam
Can be easily rolled and stored
Antislip embossed surface
Also available with grommet and bungee
5.5 m long, 1.2 m wide and 30/50 mm Thick
Available in blue & red combination.
(Customizable in all basic colors)
WATER YOGA MAT
Fitness partner in water
Foam core of high quality closed cell PE foam
Covered with antislip PVC leather cloth
With carbiner fitting
2.15 m long, 0.915 m wide and 80 mm thick
Available in Blue & orange color.
(customizable in all basic colors)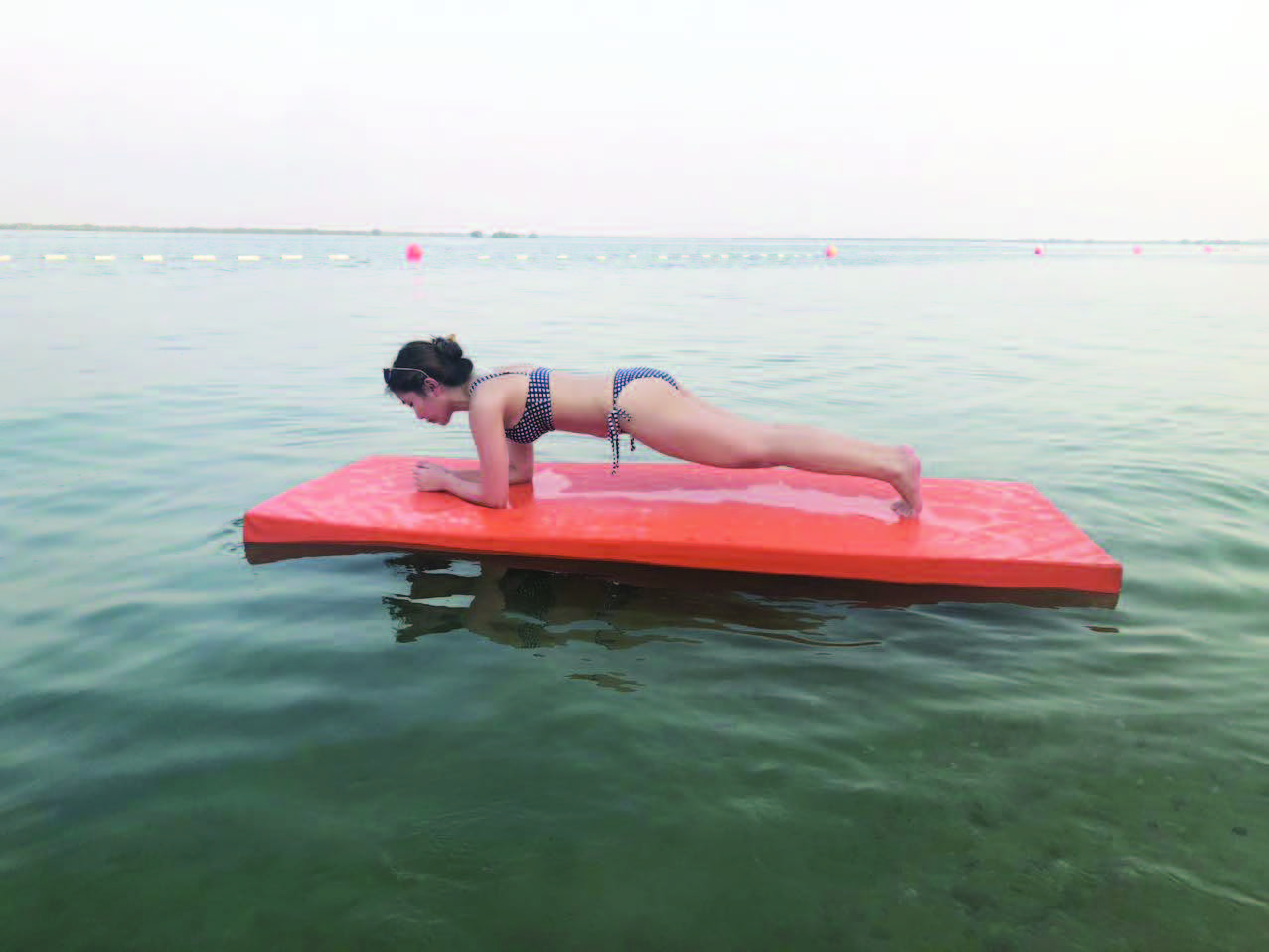 KIDS FUN MAT
Fun Mat for Kids with extra comfort
Made from high quality closed cell PE foam
Press fit guiding tubes for tight fitting
2.5 m long, 1.2 m wide and 30 mm thick
Available in all basic colors.