Aerofoam® NBR Nitrile Rubber Insulation Tubes are closed-cell elastomeric foam structure whose non-porous composition offers high thermal efficiency as well as protection from imminent condensation problems. Due to their dimensional stability, they reduce friction and reduce installation time significantly.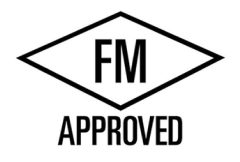 Aerofoam® NBR Thermal Insulation Tubes are FM approved to provide consistent quality, technical integrity, and superior performance in harsh conditions. Aerofoam® NBR Tubes comply with the most stringent safety and fire resistance requirements. The application of the Aerofoam® NBR FM approval on the outside of non-combustible pipes or ducts adds to the brand's credibility.
Not only are they environmentally friendly, but they also pose no harm to human health, they have zero Ozone Depletion Potential (ODP), Global Warming Potential (GWP) of less than five, and a low Volatile Organic Compound (VOC) of less than 6 µg/m²/hr in 24 hours.  The elimination of chlorofluorocarbons (CFC) and hydrochlorofluorocarbons (HCFC) from the production process while complying with LEED requirements make Aerofoam®  NBR Nitrile Flexible Elastomeric Tubes ideal for use in projects that need optimal air conditioning, refrigeration, chilled water pipes, and hot water pipes thermal insulation.
For more information, please download the Aerofoam® NBR Insulation Tubes catalogue below.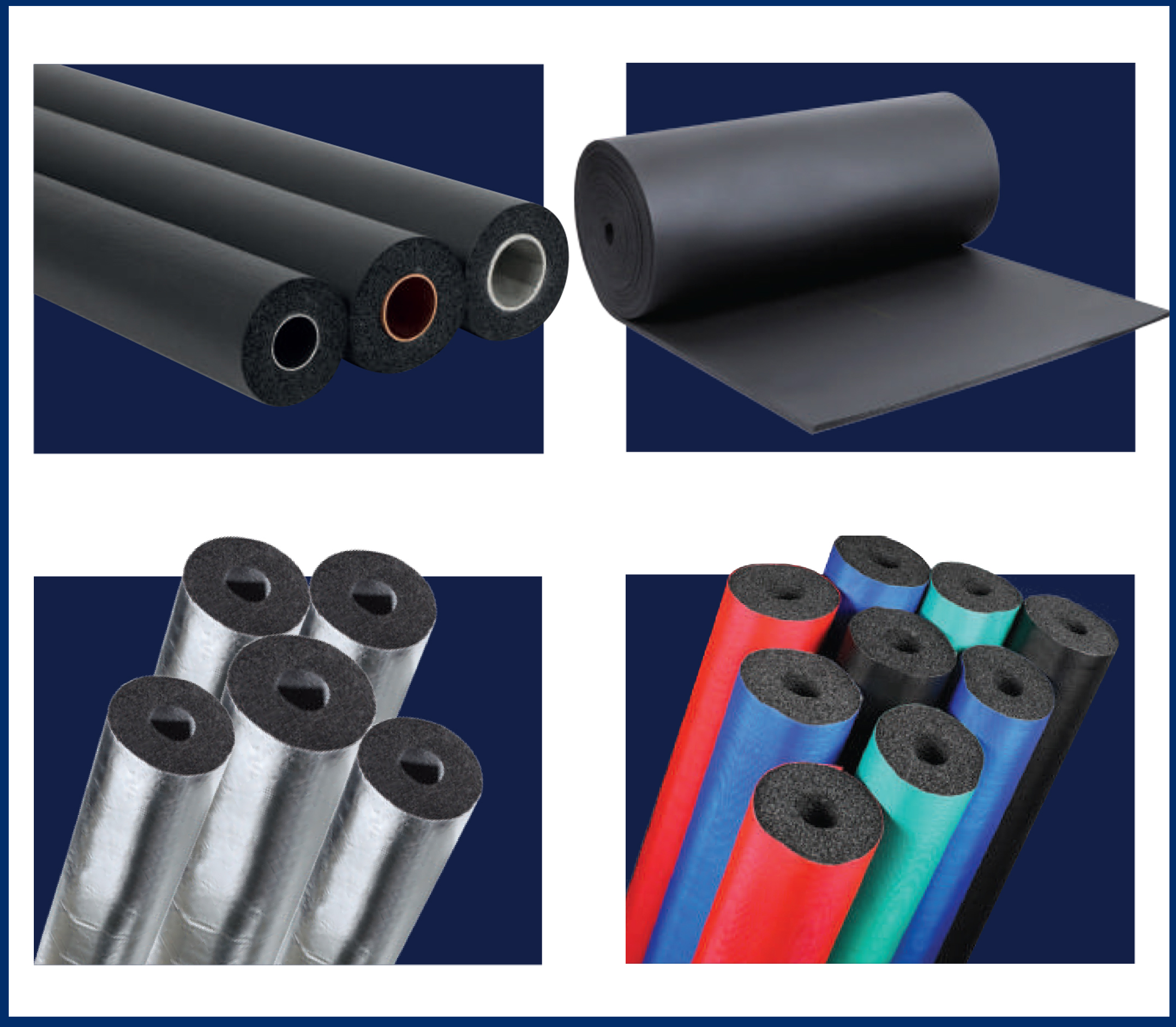 APPLICATIONS
Air conditioning
Refrigeration
Chilled water pipes
Hot water pipes
Liquid gasses (cryogenic and LNG lines).
PROPERTIES
FM approved in accordance with FM 4924
"CLASS O" as per BS 476 Parts 6 & 7
Very low water vapor permeance
High water vapor diffusion factor (> 12,800)
Very low water absorption rate (0.1% by volume)
High thermal efficiency (λ23 ˚C = 0.034 W/mK)
Wide temperature range (up to +105 ˚C)
Chemical resistance – resistant to most chemicals (sodium, silica, fluoride, chloride, etc.)
Antibacterial & antifungal
Environmental friendly – ODP = 0 and GWP < 5
Very low VOC emission level ( < 0.5 mg/m²/hr)
Easy and fast to install
REQUIRED ACCESSORIES
Aerofoam Glue
Aerofoam NBR Foam Tape.